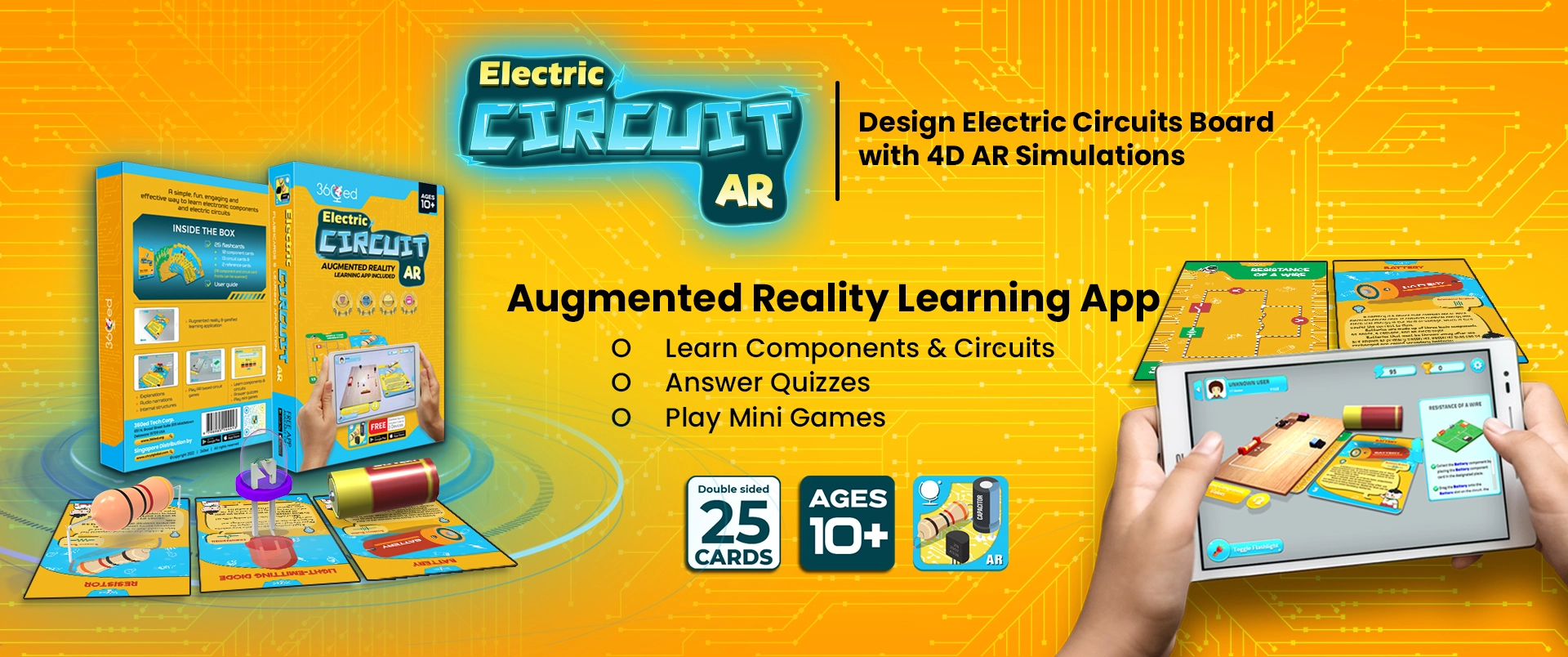 360ed's Electric Circuit AR TM helps students study electronic components and the basic principles of electric circuits. The product comes as a deck of flashcards with a complimentary augmented reality-based application that is developed to bring a simple, fun, engaging, and effective gamified learning experience to learners.
What is in the box?
25 Flashcards (23 AR ready)
10 Component Cards
13 Circuit Cards
2 Reference Cards
User Guide
A QR code for activation on up to 3 devices
Apps Features and Sections
With Electrical Circuit AR, you can play with electrical circuits
virtually without any extra equipment or the fear of being shocked.
Understand the fundamentals of electronic theories
Learn about components and circuits
Build your own circuit board using the interactive screen
Mini-games available to use repetition for deeper learning
Detailed explanations will always be provided about each component and circuit allowing learners to better understand what they are learning. Mini-games and quizzes also provide fun ways for them to examine their level of understanding.
With the bright colors and graphics, this educational learning journey will be fun, engaging, and effective.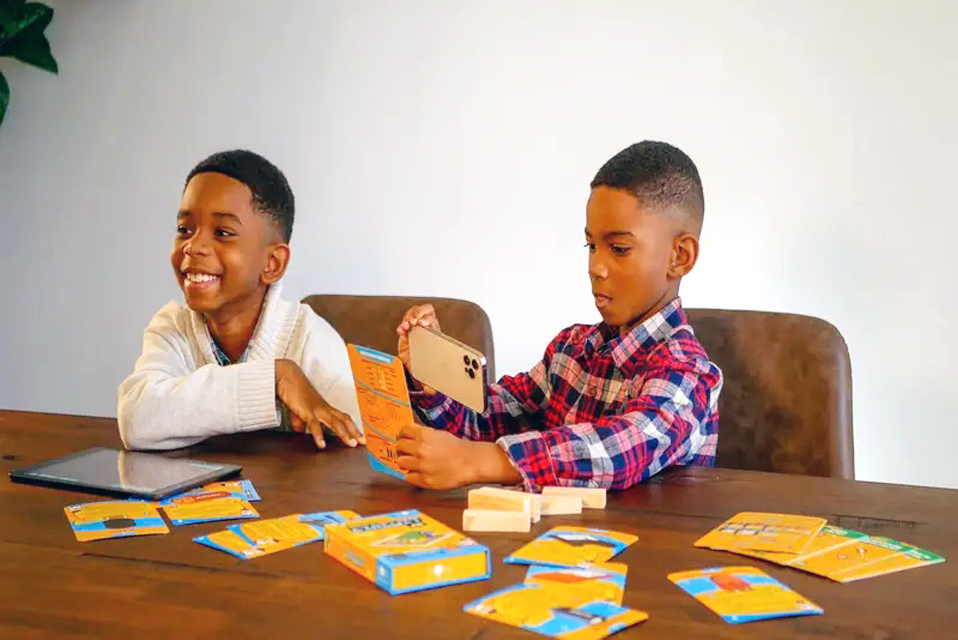 How do you see the cross section of components?
Move your tablet closer to the flashcard to see a cross-sectional view of each component.
How do you move the 4D model?
Point and press with 2 fingers to move and drag the model
Let's use the Electric Circuit AR Application to nurture smarter kids so we don't fall behind in the new era of technology.