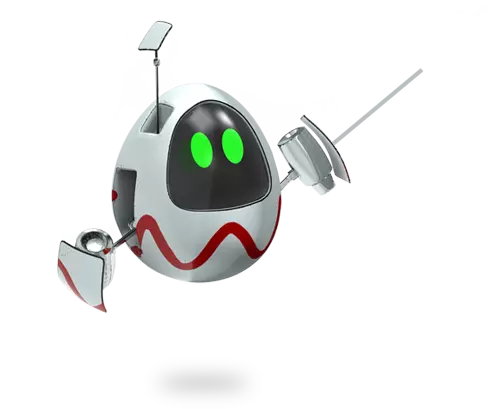 Embark on an Electrifying Learning Experience.
Electric Circuit AR breaks down the fundamentals of electronic theories and circuits for young learners through 4D mini-games, circuit building, and more. The only shock you'll experience is how much your child will love the learning process.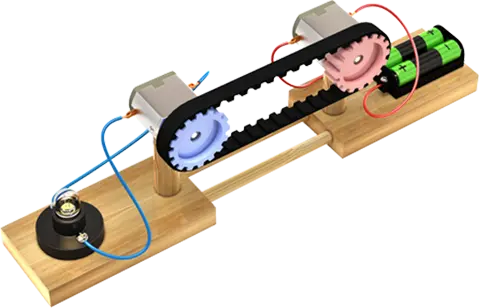 What Makes Electric Circuit AR Different?
Mini-games, quizzes, activities, and more for ages 10+
23 flashcards with immersive 4D animations
Build your own circuit board using the interactive screen
Detailed explanations provided about each component and circuit
No ongoing subscription fees, just a one-time purchase for lifetime access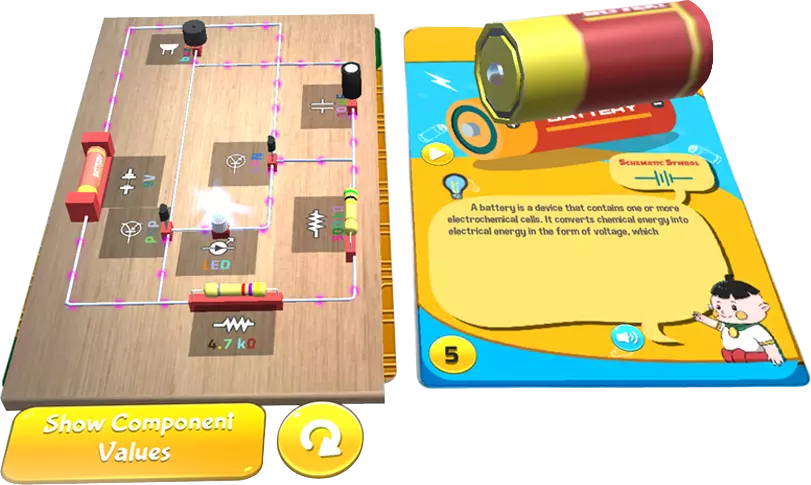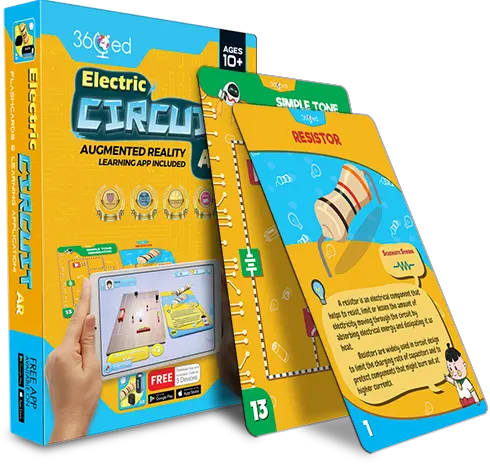 What is in the box?
25 Flashcards (23 AR ready)
10 Component Cards
13 Circuit Cards
2 Reference Cards
User Guide
Each box supports up to three devices.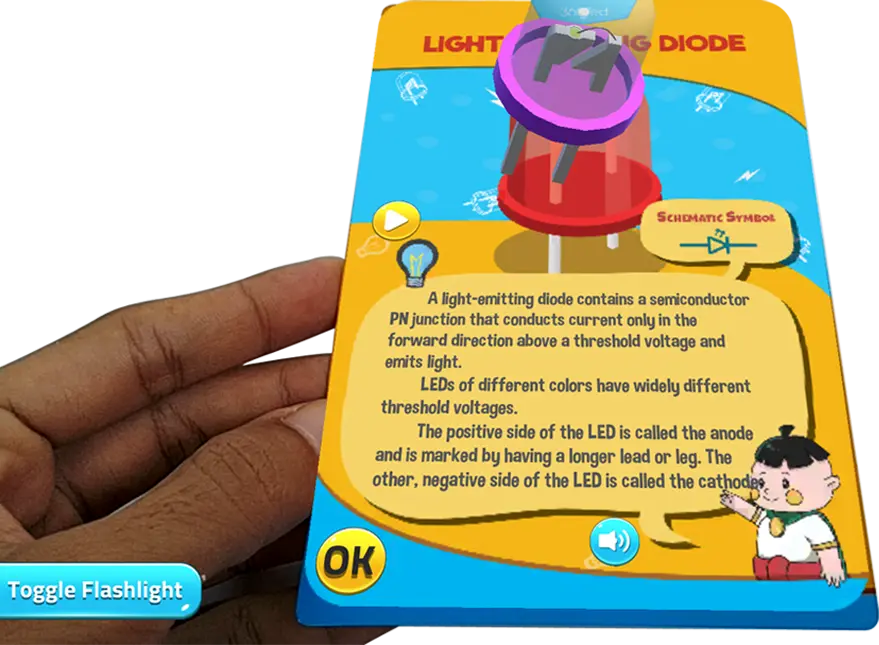 Accelerate the Learning Process for Your Child
Embrace the new way to learn about circuits and electricity without additional equipment.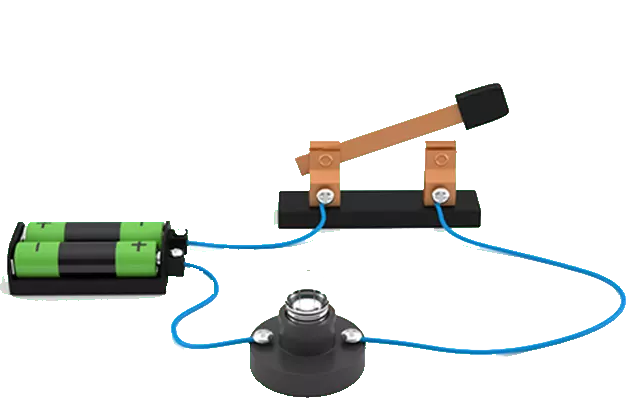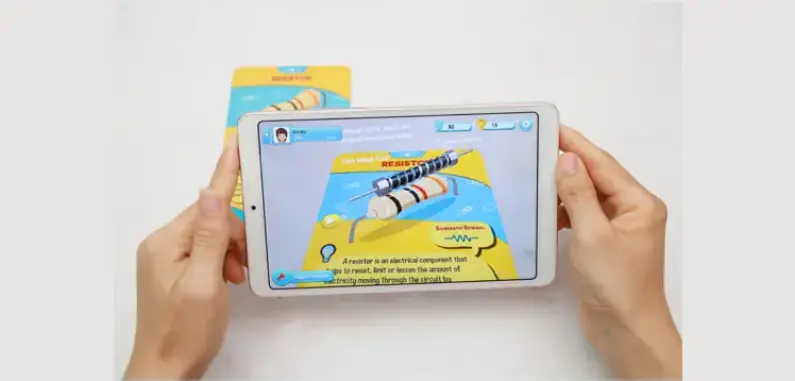 Understand the fundamentals of electronic theories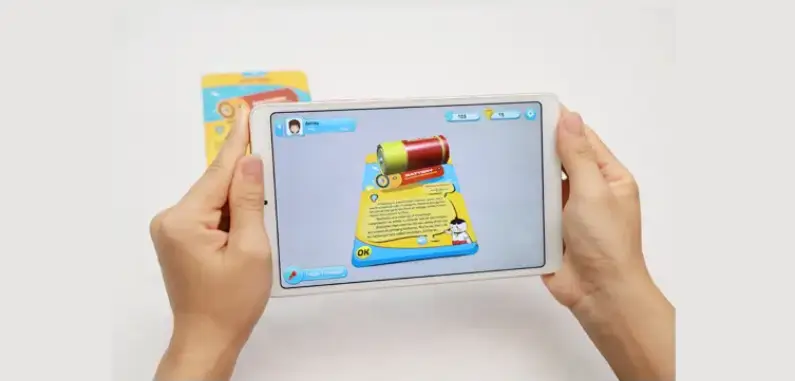 Learn about components and circuits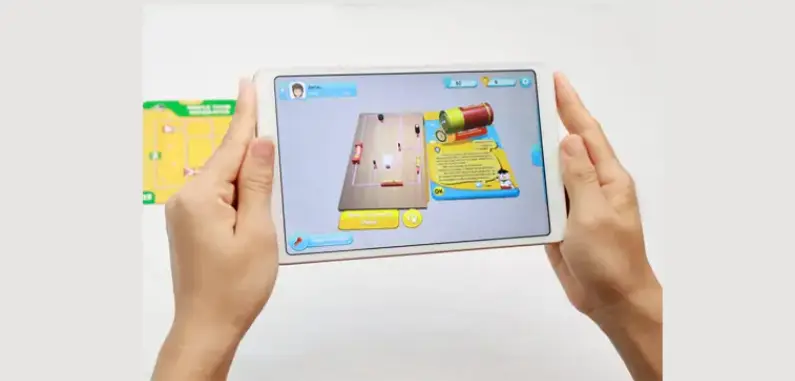 Build your own circuit board using the interactive screen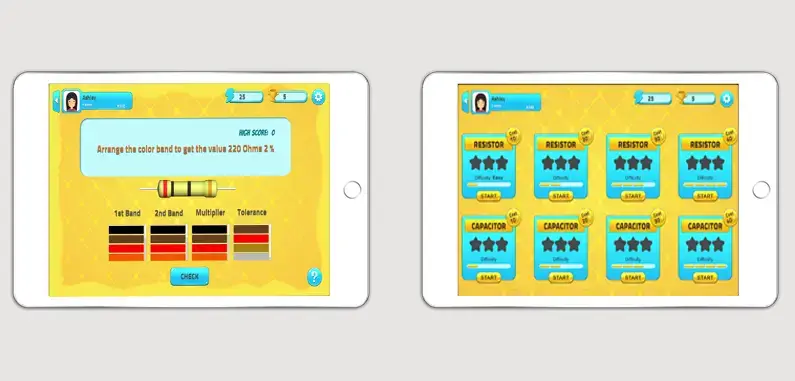 Mini-games available to use repetition for deeper learning
Let's use the Electric Circuit AR Application to nurture smarter kids so we don't fall behind in the new era of technology.
How do you see the cross section of components?
Move your tablet closer to the flashcard to see a cross-sectional view of each component.
How do you move the 4D model?
Point and press with 2 fingers to move and drag the model
Through cross-sectional views, 4D models, and circuit boards, children can break advanced electric concepts into digestible bits.
How to interact with 4D models!
To see the bigger models, zoom in and out with two fingers.
To move the models, point and press two fingers on the models and drag along.
To take pictures, use camera buttons to take pictures with 4D models.